Salut les apathiques !
Nous avons reçu des magnifiques frisbee aujourd'hui (comme vous pouvez le voir sur la sublime photo qui a dû liquéfier votre âme devant tant de mauvais goût). Et ça sort officiellement…. aujourd'hui ! Youhou !
Vous pouvez le commander directement sur le site de Mortis Humanae, et vous pouvez AUSSI nous demander si vous voulez contribuer à maintenir notre train de vie d'élite.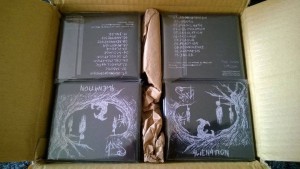 Voilà voilà. Si jamais il vous prend l'envie de gaspiller votre argent.
Des bisous.
EDIT : Si vous voulez écouter la version encodée à la tronçonneuse, c'est par iciHi apathetic !
We received some amazing frisbee today (as you can see on the picture that had to liquefy your soul).
You can ordering it on Mortis Humanae website, and you can ALSO ask us if you want to help keep our elite life train.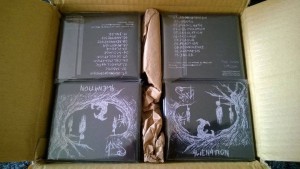 That's it. If ever you want to waste your money.
Kiss.

EDIT : If you want to listen the version encoded with a chainsaw, it's here.