[:fr]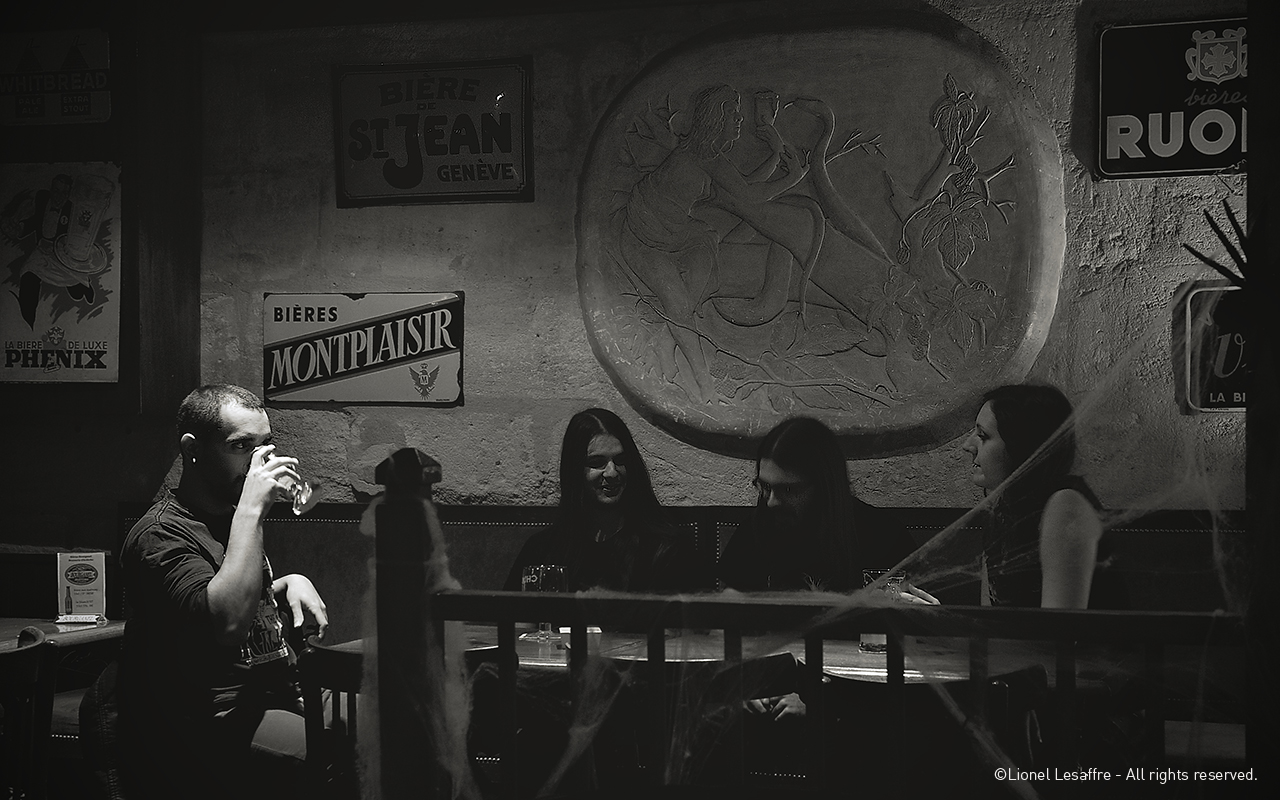 Strynn a été formé sur les cendres encore chaudes de Black Storm… rapidement accompagné par le départ du bassiste. Le groupe démarre donc à 3 : Obscurisis à la batterie, Dwimorberg et Anadrark aux guitares et au chant/cri/braillage/[…].
Après un split avec Galvauder sorti en avril 2012, Strynn aligne des riffs un peu au hasard pour finalement arriver à un album complet : Decadence. Celui-ci sera enregistré et mixé à Echoes Studio (en Charente) puis masterisé à Ubik Mastering (en Gironde) en août 2012. Presque un an après (le sens du timing), il sort en avril 2013 en co-production chez Mortis Humanae et Le Crépuscule du Soir.
Suite aux chroniques dithyrambiques sur son premier méfait, et parce que l'esprit créatif du groupe est à son paroxysme, la composition reprend. Au beau milieu de tout ce foutoir arrive Arzhkrug (surnommé affectueusement Arzehjrklezhkj) à la basse. Seul vrai musicien du groupe, on a presque envie de le monter dans le mix.
Finalement, Alienation sera enregistré en prise live, mixé et masterisé par Heldscalla en juillet 2014. Presque un an après (le sens du timing), il sort finalement le 13 mars 2015 chez Mortis Humanae. Celui-ci est nettement plus corrosif, et ça n'a pas échappé aux chroniqueurs qui s'écharpent pour savoir si c'est du génie ou une arnaque.
Dans la veine oldschool, le son est teinté par une approche noise et dissonante liée aux élucubrations bruitistes d'Anadrark (e.g. III, S4TVR4TI0N, etc.) et aux influences telles que Mütiilation, Satanic Warmaster, Beastcraft (liste non exhaustive). L'objectif du groupe étant de faire du bruit, pour sa satisfaction propre, sans conceptualisation substantielle, froid et direct. Strynn fait du Black Metal.
[:en]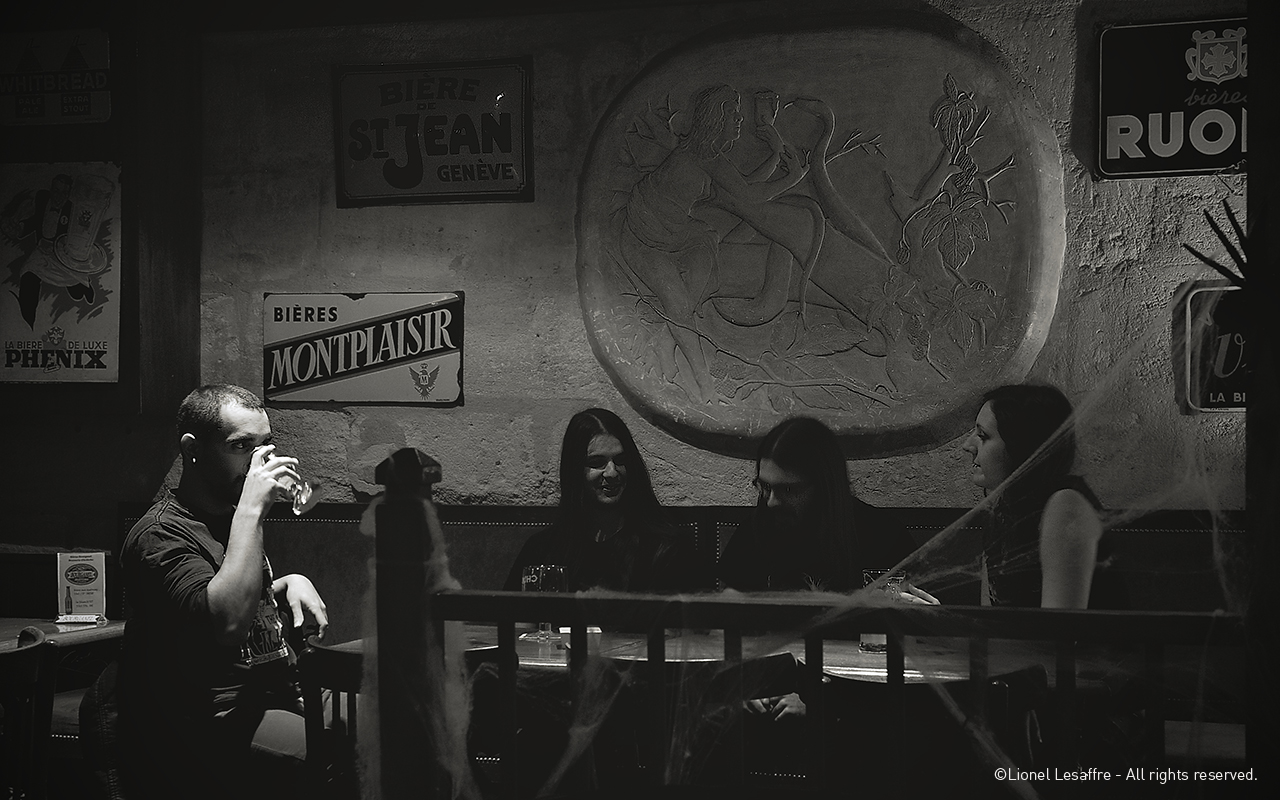 Strynn was established on Black Storm's remaining ashes… quickly followed by the bass player leaving. The band started out with 3 members: Obscurisis on drums, Dwimorberg and Anadrark on guitars and vocals/shouting/yelling/[…].
After a split-album with Galvauder, which came out in April 2012, Strynn aligned random riffs in order to create a complete album: Decadence. The album was recorded and mixed at Echoes Studio (Charente, France) and then mastered at Ubik Mastering (Gironde, France) in August 2012. Almost a year after (great sense of timing), it was released in April 2013 under co-production between Mortis Humanae and Le Crépuscule du Soir.
Following the rave reviews about Strynn's first so-called album and because the creative spirit was at its peak, composition started again. In the middle of all this mess came our bass player, Arzhkrug, affectionately known as Arzehjrklezhkj. As the only true musician in the band, we almost wanted to make him stand out in the mix.
Finally, Alienation was recorded live, mixed then mastered by Heldscalla in July 2014. Almost a year after (great sense of timing…again), it was released on the 13th of March 2015 by Mortis Humanae. This album is clearly more corrosive, and reviewers deliberate as to whether it's genius or a scam.
In the old school vein, the sound is tinted by a noisy and dissonant approach linked to Anadrark's noisy, wild imaginings (e.g. III, S4TVR4TI0N, etc.) and influences like Mütillation, Satanic Warmaster, Beastcraft (non-exhaustive list). The aim of the band is to make noise, for its own gratification, without substantial conceptualization, cold and direct. Strynn plays Black Metal.
[:]